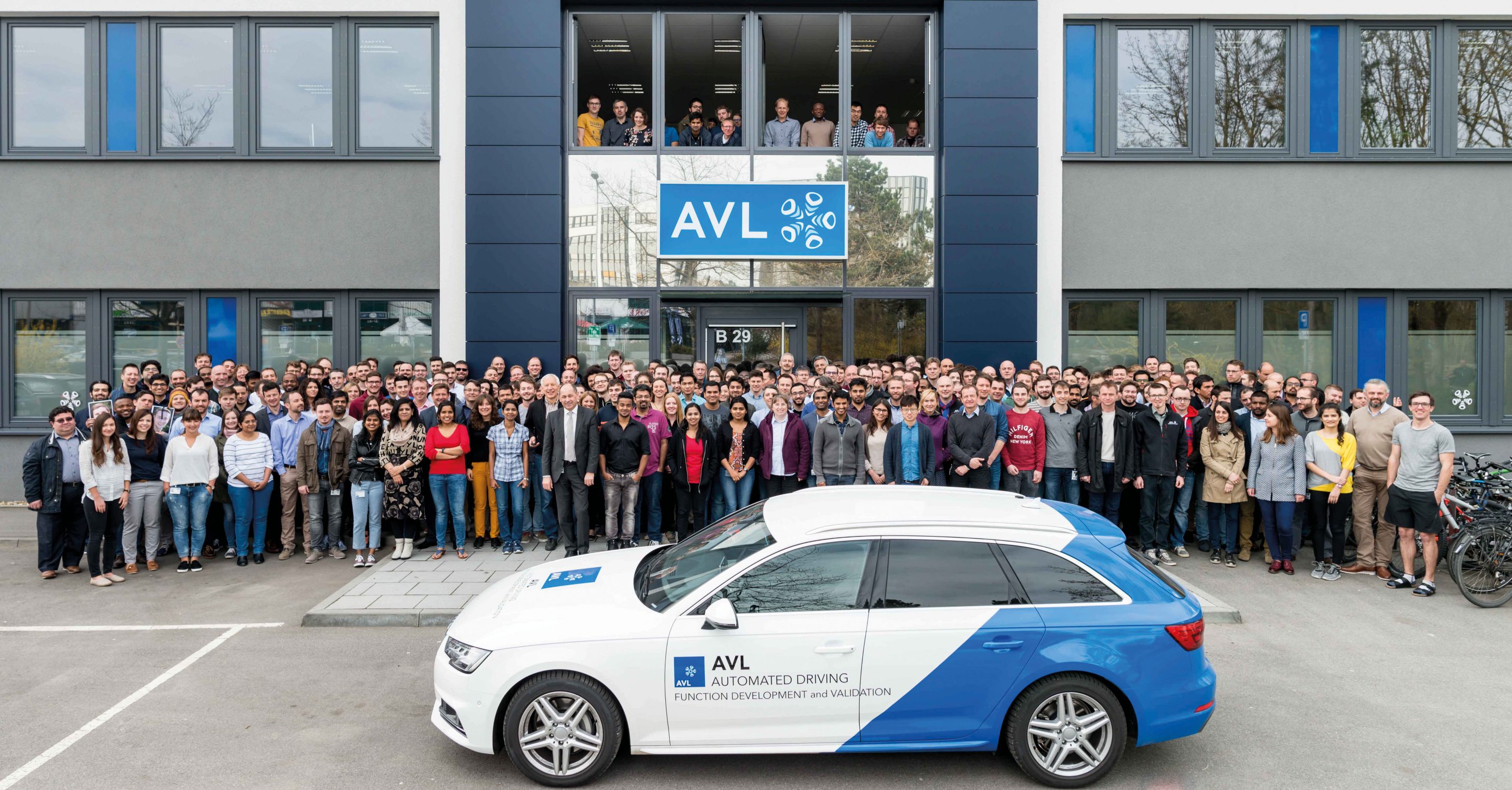 Start your career at AVL Software and Functions
With over 11.500 employees AVL is the world's largest independent company for the development, simulation and testing of powertrain systems (hybrid, combustion engine, transmission, electric drive, batteries, fuel cell and control technology) for passenger cars, commercial vehicles, construction, large engines and their integration into the vehicle.
The AVL Software and Functions GmbH with its headquarter in Regensburg, Germany is the competence center for powertrains. The focus lies on technologically leading software and system solutions for an intelligent, economically-compatible mobility as well as on system integration and the development of electronics.  For years AVL has been designing and improving all kinds of drive systems and has been realizing innovative future visions.
Your entry opportunities
We are daily working on the mobility of the future. Complex issues ask for your extensive expert knowledge. With AVL you take on responsibility from your first day, make decisions and get engaged in exciting projects. You work with well-known customers, in international teams and on innovative technology, which makes your work rewarding.
You are looking for the perfect start for you career? AVL is the place to be! You will be working in international teams, for well-known customers and on the technology of the future. We offer a great variety of technological topics, which will allow you to get to know different areas within the company.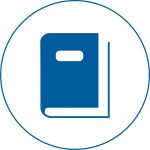 AVL offers you the opportunity, to gain working experience and network while studying, no matter if you are a working student or writing your bachelor's of master's thesis with us. Click here for our open positions.
AVL Software and Functions in numbers
Several factors distinguish our company and our success: experience, know-how and particularly the collaborative effort of our international team.
Day by day we develop innovative solutions for our customers. Thus, we realize our visions and set new, pioneering standards. Therefore we look for humans who are interested in different technical challenges. Besides, in regard of our employees we place value on dedication and passion so that they can optimally integrate in our expert-team. You determine your individual development potentialities with us! We live an open-door policy with personal encounters and independent working. All this is meant to be for ambitioned and outstanding personalities.
Both managers, Dr. Georg Schwab (right) and Anton Angermaier (left), lay great emphasis on a modern and open working atmosphere. Only with highly motivated and dedicated employees can one persist in a challenging international competition and become the leader in our field. Therefore, a continuous further development is an important component of our company's culture. The experienced team can quickly prove itself in a technically diverse and additionally multicultural surrounding. Furthermore, some very experienced engineers and leaders, who are already retired, support the young staff with some good advice. These so-called senior experts are dedicated in designing our future visions. An international team is one of our secrets of success.
Your contact persons
What we offer
You will benefit from our trustful customer relationships, our
dynamic growth and a great variety of exciting and diversified projects. We are an international company with employees from more than 40 countries. This creative setting will support you in finding innovative solutions for the future's mobility.
We are constantly looking for passionate personalities who wish to grow and develop themselves. We offer you a modern working environment with flat hierarchies. Our doors are always open.
Mobile working
Flexibility is important to us. That's why we offer the possibility of mobile working.
Flextime
We provide you the freedom to combine work and free time after your individual needs.
Onboarding
Our training program, regulated processes and your personal mentor facilitate your entry.
International work environment
We employ coworkers of over 35 nations. A true treasure for creativity.
Accessibility of public transportation
Right at our front door you can access public transportation.
Company pension
Secure, even after the working life. It is important to us, that you are well prepared.
Company doctor
Regular visits of our company doctor preserve your most valuable asset, your health.
Training possibilities
We say: Everything, that has good content, is fast, and is efficient, is done.
Start-up charakter
Every day, we live up to our vision: "Why not! Move different."
Open-door policy
Short decision paths and open doors allow you to focus on the main tasks.
Ergonomic workplaces
Height-adjustable tables and professional office chairs let you work comfortably.
Culture of innovation
10% of our turnover is directly invested in internal R&D. Innovation is the engine of our company.
Possibility of a sabbatical
Clear your head, realize your dreams – we make it possible.
Leisure sport groups
Our employees organize different leisure sport groups and are happy about every new member.
Accessibility
The integration of all our employees is very important to us. All our buildings are barrier-free.
Company parties
Faithful to our motto "Think, act, celebrate!" company parties naturally are a part of our company.
Our awards
We are delighted and proud that we have been able to win numerous awards. The trust of our employees is our incentive to keep up the good work in the future. We strive to be a good and innovative employer.
Our values
Trust: I trust you – it's our foundation
Passion: I drive with passion
Care: I care for you and me
Respectful Communication: I communicate openly and authentically
Openness: I live diversity
The challenges of tomorrow require effective answers to complex issues. To make the grade, AVL Software and Functions pursues the vision of a realization of first-class solutions.
Central theme are always our values, all our actions are based on them. They are the core essence of our success and we gladly act in accordance with them. Our maxim is to use our potential to the fullest. Our pioneering spirit is based on the question "Why not!" Our simple answer: "Move different."
Some of our job offerings
Project leader (m/f/d)
As a project leader you have a strong relation to technical solutions. You are responsible for the planning phase of the project as well as its organization. Additionally, you have innovative ideas and add them to your project. You coordinate activities of the subprojects in the areas electronics development, software development, functions development, productions and logistics. Together with your team you coordinate the details with the customers and control all activities until the product is ready for serial production. You have intense contact with the customer and coordinate with project internally with the management.
Functions developer (m/f/d)
As a functions developer you find algorithms in Matlab-Simulation for complex problems in e.g. combustions engines, autonomous driving or electric engines. You already have relevant experience in this field. You are in close contact with the customer and develop the function until it is ready for serial development.
Safety developer (m/f/d)
The ISO26262 defines the safety-related requirements of the electronics system in cars. As a safety developer you define the technological safety concept in accordance with the relevant safety-related requirements. In the next step you transfer the solutions into algorithms by using Matlab-Simulink. You are there from the first development until series production and you test the functions in a testing environment.
Video
In 2012 the federal ministry for economy and technology awarded us with the prize "Variety. Growth. Wealth." for our successful concept regarding the extraction and integration of international professionals.
Frequently Asked Questions
I have not found a suitable job on the AVL job portal, yet. Can I still apply?
We are looking forward to your convincing unsolicited application.
Which entry opportunites are there at AVL Software and Functions in general?
Basically, we distinguish between the following three entry possibilies:
Students (Internships, working students, theses)
Graduates and young professionals
Professionally experienced (with several years of relevant experience)
Apprentices
I am currently studying. Can I apply as an intern or working student?
Indeed, we are regularly looking for interns and working students in various developement and administration departments. You find our advertised positions in our job portal. You can also do your mandatory internship at AVL Software and Functions. It is clear, that our interns and working students receive a fair and appropiate compensation.
Is it possible to write my final paper (bachelor or master) in cooperation with AVL Software and Functions?
These opportunities exist. If there is no suitable thesis written out in our job portal now you can also apply in a proactive way for a certain topic or subject area. Feel free to suggest topics. We will be happy to check if their realization is possible. Of course, as a student writing your final paper at AVL you will receive a fair and appropriate compensation for your engagement.
Which qualifications should I have when applying for a job at AVL Software and Functions?
You will find the professional requirements for each job in the corresponding job advertisement. Generally, we are looking for team players who approach their tasks in a conscientious, creative and engaged way. When it comes to pioneering and innovative developments we are specifically looking for individual's enthusiasm for the task. Personality counts more than anything.
What should I consider regarding my application?
We expect your documents to be complete. This includes a personal cover letter and a gapless CV, which ideally describes your past fields of activity in detail. Your application will be completed by your diploma and/or a current transcript of records as well as job references and – if available – relevant certificates. If you are currently matriculated, you can also add your enrolment certificate. Besides that, it is helpful to tell us your possible starting date and how flexibly you can be employed.
What is the application process like? Is there an Assessment-Center?
If we like your application we will invite you to a first interview which will be either by phone or personally on-site (Gewerbepark B29, Regensburg). If you come from further away, we of course pay for your travel expenses. This first interview will last about one hour. Usually one colleague of the Human Resources and one of the corresponding department will attend the interview. There is often a second interview shortly afterwards. After that second interview, we will make decide to hire or not hire you. The interviews can be conducted either in German or in English. You will not have to do an Assessment-Center.
What do I have to expect during the interview?
Our focus is to get to know you better during the interview. That is why we recommend you to be yourself and not to play act. Besides that, it is also important for us that you get a deeper insight into our company, the corresponding job and our work environment which awaits you at AVL Software and Functions. To us it is very important that it is not only you presenting yourself, also we as a company are introduce ourselves to you.
Who I should turn to if I have questions concerning my application?
You can write us an e-mail at any time. Your concerns will either be answered by our Human Resources department or they will be forwarded to the corresponding department in the company.
News from our company