AVL Software and Functions
Why not! Move different.
AVL is the world's largest independent company for development, simulation and testing in the automotive industry, and in other sectors. Drawing on its pioneering spirit, the company provides concepts, solutions and methodologies to shape future mobility trends.
AVL Software and Functions was founded in 2008 and has been experiencing strong growth ever since. The company has around 600 employees from more than 40 countries by now. The focus is on technologically leading software and system solutions for intelligent and ecologically compatible mobility as well as system integration and electronics development. AVL has been designing and improving all types of drive systems for years and is realizing new visions for the future. On the one hand, our software helps conventional cars and trucks to comply with the strict exhaust emission regulations, on the other hand, our sophisticated functions control modern electric vehicles reliably.
AVL Software and Functions in numbers
Voices of AVL: What employees say about us
For privacy reasons YouTube needs your permission to be loaded. For more details, please see our
Data Protection
.
I Accept
Our services
Based on our strong technical knowledge, we cooperate with our customers worldwide and together we develop comprehensive solutions. The focus is on fuel-saving topics, performance optimization and pollutants minimization for classic drive concepts and increased efficiency for e-mobility applications.
AVL as employer
Several factors distinguish our company and our success: experience, know-how and particularly the collaborative effort of our international team. Day by day we develop innovative solutions for our customers. Thus, we realize our visions and set new, pioneering standards. Therefore we look for humans who are interested in different technical challenges. Besides, in regard of our employees we place value on dedication and passion so that they can optimally integrate in our expert-team. You determine your individual development potentialities with us! We live an open-door policy with personal encounters and independent working. All this is meant to be for ambitioned and outstanding personalities.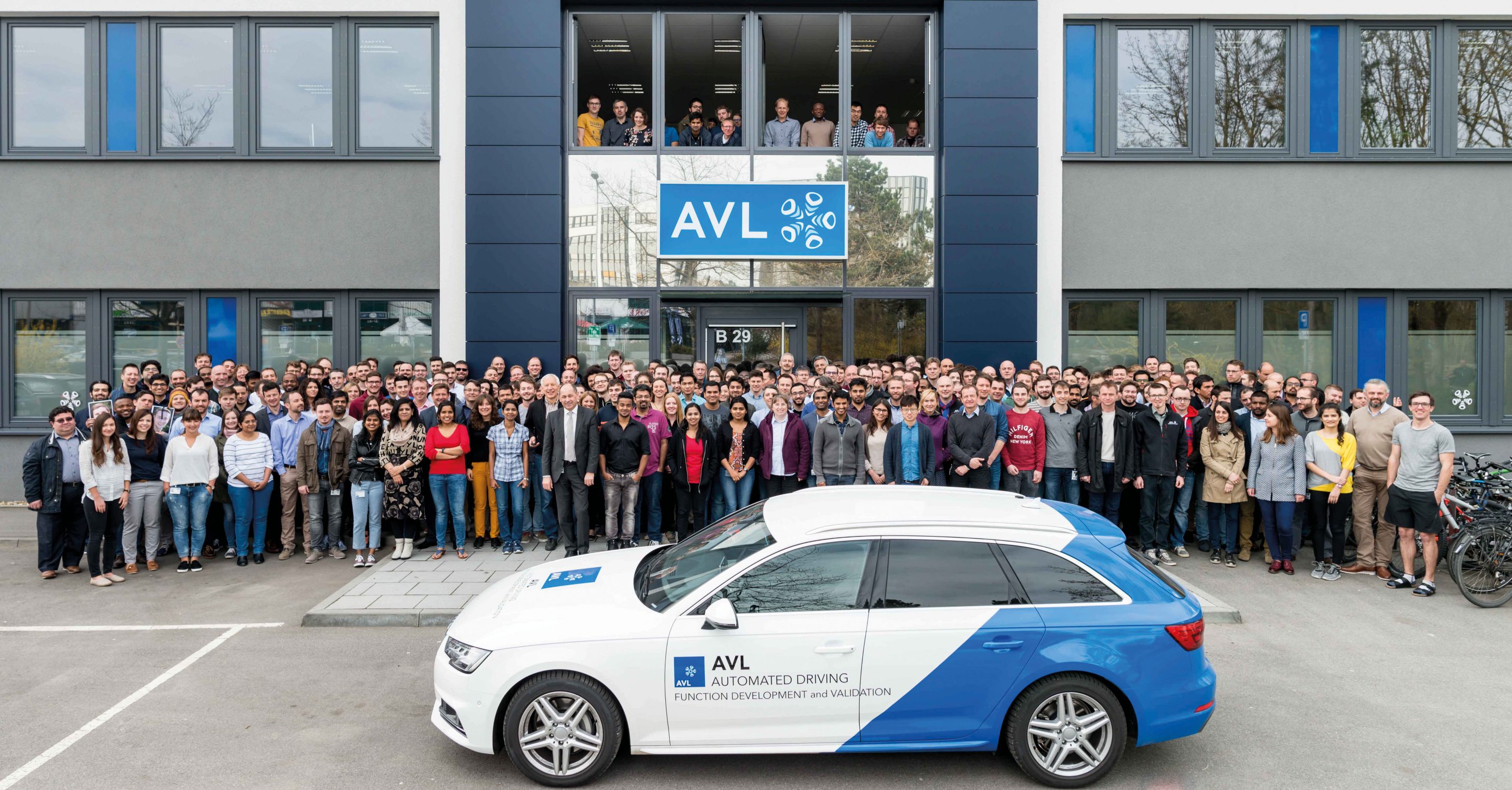 News from our company
This is where you will find our latest press releases and information from AVL Software and Functions.